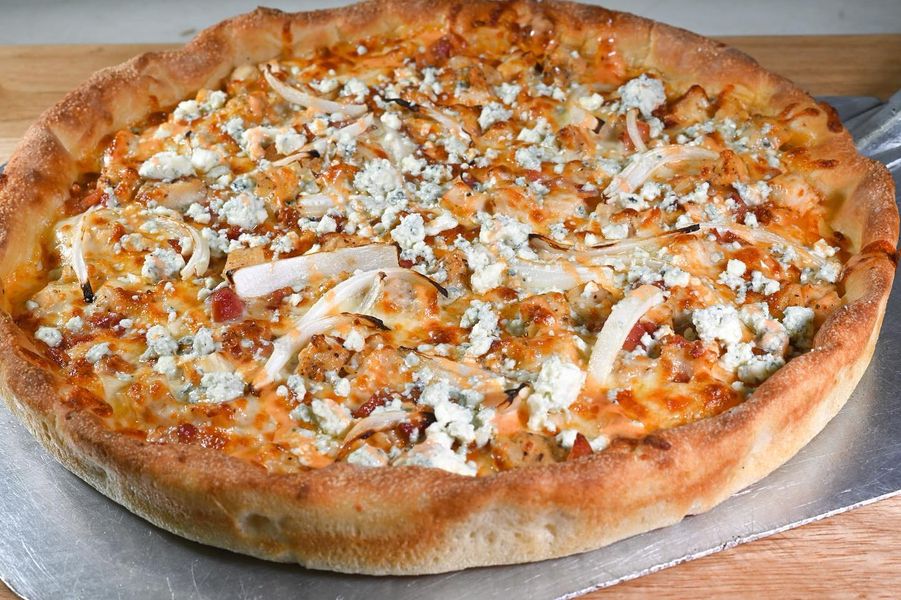 Primoz Pizza is a locally owned West Side neighborhood pizza shop in Cleveland, OH. Our community-focused restaurant is dedicated to providing an outstanding customer experience and uses the freshest, highest quality ingredients in the dishes we prepare daily on-site. Our dough and sauces are made fresh every day right in our facility. Your order can be picked up at one of our locations in Cleveland, Mayfield Heights, Mentor, or University Heights, or we will deliver within a 5 mile radius.
What Makes Our Pizza Different?
Four words. Local pizza done right. It's what sets Primoz Pizza apart from the rest! As a locally owned pizza shop, we truly care about the pizza and wings we serve to our customers. Each meal is made with great care, attention to detail, and passion for quality, and no matter what you're craving, you can expect that our pizza shop will deliver. Speaking of which, not only do we offer delivery, but you can also pick our pizzas up for takeout.
Whether you're celebrating a special occasion, treating yourself to pizza and wings after a long day at work, or it's just your average Friday, our pizza restaurant was created with one goal in mind — to be a part of what makes your day a little more special. From vegan pizzas to tried-and-true classic pizzas to adventurous wings, you'll find just what you're craving at Primoz Pizza. For over a decade, we've served our customers with a level of care that's hard to find these days. Try an old favorite or branch out with something new. Either way, you'll love what we're making for you!

Refund Policy
Primoz Pizza will replace an unsatisfactory pizza for a pizza of equal or lesser value, free of charge, subject to normal restaurant hours. There is no cash alternative or REFUND available. Subject to availability, and non-transferable.